Visibility In Search Engines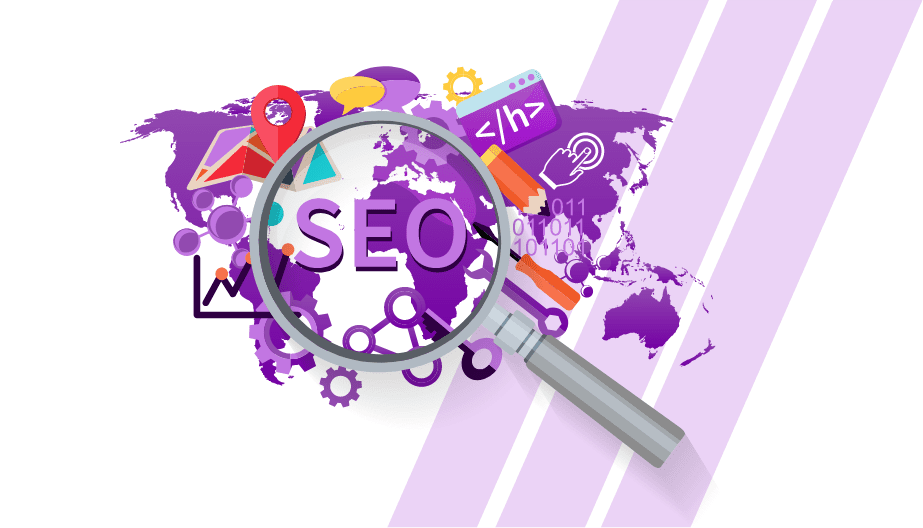 If you want to make sure your site ranks high on Google, Bing, and all other search engines then SEO Copywriting is the way forward.
We at Copywriting Amigos offer this service for our client's sites to get just what they need: instant success with major ranking boosts that will allow visitors more exposure than ever before!
We can help by offering outstanding content writing and copywriting skills combined with excellent keyword research which ensures higher rankings quicker than normal.
Content writing for readers and search engines
Researched are included as standard
On page Internal/external links created
Various niches covered
Unique and original content created especially for your site
Why SEO In Copywriting Is Important
Imagine a world where you can effortlessly market your company by using copywriting. The search engine is your best friend, because without it—you are at the mercy of sites ranking higher that might have their content more compelling or relevant than yours!

I mean who hasn't had trouble finding the information they needed when looking for something on Google? Now imagine being able not just find what we're searching about but also get in contact with new potential customers too…all through one simple website page filled with helpful content written specifically so anyone could easily understand its point and pass judgment upon whether this product would benefit them
Successful search engine optimisation is a process of ensuring your content stands out from the crowd. By including words and phrases such as "best", "only" or other related keywords in an optimised piece of text we can boost our chances of ranking highly for certain terms with this technique!
You might be wondering what 'optimised metadata', titles/subheadings, etc are- don't worry about it just yet – all will become clear soon enough.
Successful SEO writing requires more than just proper keyword research; you also have to keep up appearances by adding important information elsewhere throughout each page where appropriate so that Google knows exactly which web pages relate back specifically towards their searches
You can't expect to rank at the top of search engine rankings without perfectly crafted SEO content writing. When you combine quality writing with knowledgeable marketers who know how best to promote businesses or services through these channels – things usually don't stop there!
It may seem like an impossible task, but with the right mix of top SEO content and savvy marketing startergies, there is no stopping your site from blasting its way up in search engine rankings.
Boost your rankings with our effective yet discreet SEO copywriting service
SEO Techniques Used In Copywriting
Top SEO content must have a strong, informative tone to rank highly on search engine results pages. The five key components of any top-tier piece are as follows:
A clear and compelling headline;
Good grammar, spelling, and punctuation usage throughout the text;
Links that lead readers back into your site or social media channels after they click through from one source like Twitter (a visit should only last less than 2 seconds);
Use powerful images with high-resolution versions available at all times if possible – this will increase dwell time considerably;
Create links between related keywords together instead of too many unrelated ones so an algorithm has more opportunities for finding connections
All pages must have keywords, otherwise, Google will know exactly what they are and then mark your site down as spam. We'll just add a list of carefully chosen words to make sure that it looks like organic content instead!
All successful websites need an optimised keyword strategy in order for their presence on the internet's search engine results page (SERP) is relevant when someone searches something related which may include having "keyword(s)" included within them or close enough proximity from certain phrases.
Keywords With LSI Relevance
LSI relevance keywords are also important, and we'll include them within every piece of SEO content you request. LSI Keywords are essentially words or phrases that commonly go together–using this helps search engines understand your page's topic even more so than if there were no specific settings for each document type! For example "football" could become a football player or football team, this will help the search engines understand your website better.
Important Internal and External Linking
Incorporating links to other pages of your site in every piece of content we write will enhance the user experience and provide Google with better navigation. We'll also link out if necessary so that readers can easily find more information about what you're writing on another outlet. Outbound linking seems like it might hurt instead; however, this tactic has been proven effective for SEO efforts!
Superior Meta Titles and Descriptions
When creating a title or description for your post, it is important that you include the correct keywords in order to enhance SEO. The meta tags are what show up on Google when people search by topic and they need be distinct so as not only attract readers but also make sure they click through!
Quality Content That Ranks
We all know that SEO is important for getting into the top search results, but what people don't often consider are the other factors involved in ranking high on Google. It doesn't matter how great your content or skills are if no one stays around to see them!
You need visitors – lots of them and we can help you grow your traffic and conversions.
Readable Content Blended With SEO Structure
Have you ever been on a webpage that just doesn't read well? Perhaps it has strange sequences of words, or maybe it uses the same few descriptive phrases over and over. It's not a pleasant experience and you will click off the page.
We don't prioritise SEO over content quality. In fact, we believe that the number one goal of any copywriter is to create great content for our readers. That means making sure every word counts and being original with each sentence – no matter how many times you read it!
Semantic Keyword Research Service
You can't just put your SEO campaign on autopilot. You need the right keywords and phrases, as well as content that will be both helpful to Google but also engaging for humans!
One of our favorite parts about copywriting is helping clients with this kind of research – we take care of all those pesky data points so you don't have to (or at least not before lunch).
If researching keywords sounds like it might work out well for YOU then contact us today; no job is too big or small