Creative Persusive Copywriting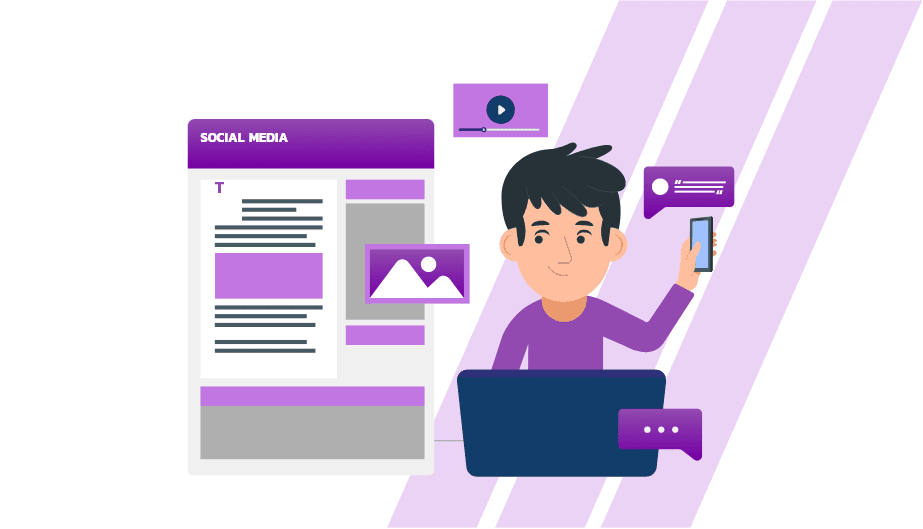 What is Copywriting?
The definition of writing is to form words and sentences with letters, symbols, or signs.
It does not take much brain work to write a few lines. The art of writing includes speaking clearly, using the correct information, and effective interpretation.
Copywriting refers to the act of creating persuasive messages that get results.
It is mainly advertising copy written for business, commercial or marketing purposes.
The purpose of this type of writing is to sell, promote or advertise the product in an emotional way.
It needs creativity and excellent communication skills.
It requires a high level of business knowledge and good research on the target market in order to produce effective copywriting.
Copywriters are responsible for developing concepts behind advertisements, direct mail-pieces, brochures, infomercials, and the actual words used. It is a craft that requires more than just writing ability.
It is an excellent opportunity for fresh graduates who want to secure their first job by improving written copywriting skills and becoming a successful copywriter which is vital in all businesses.
Creative writing does not need formal qualifications but it helps if you have a degree in marketing or commerce. "Writing is an art and if you can learn how it works, your business will benefit.
Copywriters need to possess excellent communication skills with the ability to talk, read and write fluently in English.
They need research skills and knowledge of trends, brands, products and the target market.
They must have good general knowledge of marketing specifically related to online business.
This type of job requires creativity, imagination, emotional intelligence, ability to work under pressure and handle tight deadlines.
Copywriters' main aim is to engage customers with convincing words that are aimed at making easy sales or encouraging people into taking action.
They write copy that is used for websites, print ads and email newsletter campaigns.
The text has to be persuasive enough to convince the readers into buying a product or service and at the same time they need to know how to use technical terms and phrases which relate to businesses operations.
How important is Copywriting?
Copywriting is a fundamental component of marketing, which makes up over 80% of the overall costs.
If well done, a copy can attract customers or build up a brand's image and reputation.
Every advertisement contains some sort of copy that has to be persuasive enough to convince readers into buying the product.
It plays an important role in increasing customer engagement and sales, since it has to produce a direct and emotional response.
Copywriters can play an important role towards the success of business, as they work closely with the marketing department and content creators such as bloggers or journalists.
They know how to sell products without making customers feel that they are being pressured into buying something.
If you hire the services of professional copywriters, you will have a competitive advantage over your rivals as they know how to sell and communicate the value of products and services.
As an entrepreneur, if you want to save time and money on marketing and advertising, then it's best to hire copywriters who can produce effective messages that inform customers about their brand or product.
They can even create content for your website, emails, social media sites, or blogs.
Copywriters also help businesses to communicate with their customers in an effective way that engages them and influences buying decisions.
With good copywriting skills, you can increase sales by persuading people to buy the products through email marketing, newsletters and online ads. Experience shows that if copywriting is done effectively then it can double the rate of conversions.
Copywriters can play an important role in building your brand and reputation, as they know how to write about products and services with clarity and accuracy.
What's included in Copywriting Services?
Before a business hires a copywriter they need to know what is included in the service.
It will depend on your needs and budgets, but usually, it includes:
Writing articles or blog posts
Landing page content
Editing & proofreading
Rewriting existing content into different styles
Creating headlines and titles for your products and services
Designing content for social media and web pages
Creating email newsletters, marketing campaigns, or advertisements
Writing for websites, advertisements, and commercials
Designing slideshows and infographics
Formatting documents such as resumes, CVs, and reports
Producing print ads for various products, services, and brands
Promoting new products through social media networks
Providing marketing tips to colleagues or clients
"Copywriting is a fundamental component of marketing, which makes up over 80% of the overall costs."
How to find the right Copywriter?
Now that we know what copywriting services cover and what they include, it's important to know how you can tell if a copywriter is good enough for your business.
There are several factors to consider, so you need to keep them in mind when hiring a copywriter:
Experience and skills
You can hire an expert or newbie. If you want your business to gain more exposure then it's best to hire experienced and talented writers who know how to produce effective messages and target the right audience.
They will use the right words and images to draw attention and influence customers.
If you're not willing to spend a lot of time or money on marketing, then it's best to hire new writers who can provide the foundation required for business owner success.
Background and education
It's important to take note of writers' backgrounds and education, because if they have a degree in communications or marketing, then they will have a better understanding of the industry.
Before hiring anyone you need to make sure that they possess the necessary skills and knowledge required to produce high-quality copywriting services for your business.
Social media presence
How well does a copywriter use social media?
Can he or she generate traffic and engage with customers? Mostly, professional copywriters will use their work to put themselves out there.
Check their profiles on social media sites like LinkedIn, Facebook and Twitter to see what kind of image they are building for themselves online.
Testimonials
You can find out how good a writer is by checking testimonials from former clients. Reading reviews will help you to understand the service that they offer and if their services are up to your standards.
References
It's always best to contact references provided by copywriters. You can ask for previous clients or employers who can give you an idea of how the writer works so you know what to expect from them in terms of deadlines,
What makes a good copy?
To write effective and persuasive content, you need to know the target audience and what is in it for them.
Good writing uses language that is familiar to your readers so they can relate to it. It needs something tangible for readers to take away with them, which gives them real value such as saving time or money, or enables them to achieve a goal.
Good copy must persuade customers into buying the product by focusing on their benefits and using emotive words that move people.
The content also needs to be relevant as it may answer questions about what the product is used for or how you can use it in your own life.
It also has to have credibility, in terms of the message being relevant, honest and free from exaggeration.
A good copywriter can find out about a product or service that is not widely known in order to inform customers and convince them into buying it.
A copywriter's job begins with conducting thorough market research so they know their subject well. The more knowledge you have about your product
Search engine optimisation (SEO) copywriting
This type of copy is written to help businesses rank highly on search engines such as Google, YouTube, and Bing. It works well with the user intent as it's well-researched and offers genuine value.
Email marketing
Email newsletters or online ads are written to engage customers and encourage them to make a purchase.
Web online content
Online content comes in many forms, including product descriptions, articles or blog posts. They need to be engaging enough for readers to share with others on social media sites.
Copywriting is essential for any successful business that wants to grow online. Even if you have a website, ads or different marketing strategies which you use to promote your brand, it's important to have a relevant copy that focuses on benefits and value. The text should be clear and engaging so customers are persuaded into buying the product or service.
If you want to save time or money on marketing projects, then hiring SEO copywriters who know how to increase traffic to your website, is the ideal solution.
They have the necessary skills to provide copywriting projects to customers with what they are looking for online.
10 Copywriting benefits.
1] Facts:
Presenting information or statistics that will convince readers into buying a product and at the same time readers don't feel like they are being persuaded.
2] Benefits:
Copywriters always try to highlight the benefits of using a product or service, as it is one of the most convincing ways to convince readers into buying something.
This is beneficial for them as well as your business because they will be able to solve their problems, which means they will become your loyal customers.
3] Emotions:
Writing copy about products and services with emotions and feeling because it helps people to relate to the text and creates a positive image of your brand or business.
4] Imagery:
It's very important for copywriters that are writing copy to know how to use adjectives to describe the product or service, as it helps potential customers to form a positive image of your brand.
5] Personalisation:
People love to know that they are unique and individual so if copywriters use personalised language for prospective customers it will create a more human connection with them.
6] Scarcity:
It's very important for businesses to sell their products quickly because this is the only way they can get rid of excess inventory. If you create a sense of urgency by mentioning that the product is limited or on sale for a short time, then it will encourage people to buy it immediately.
7] Storytelling:
It's very important for businesses to build up their brand and reputation through storytelling because it forms positive associations with the brand. People love to learn a story or a fact that is related to a product or service, as it helps them make buying decisions.
8] Logical arguments:
This is one of the most effective ways to convince readers into buying products because people like things that make sense and help them solve their problems. If you use logical arguments such as bullet points, numbered lists or step-by-step instructions, then it will make your business look reliable and trustworthy.
9] Quotations:
If you use quotes from influencers or celebrities that are related to your products or services, then it can help people to connect with them emotionally. For example, if you are selling cosmetics then it would be better if you use quotes from actresses such as Angelina Jolie or Gwyneth Paltrow.
10] Statistics:
If it's difficult to explain the benefits of a product or service, then copywriters can include facts and statistics that will persuade people into buying it.
Steps to set up a Copywriting brief?
1. Create a job description
Know what your desired outcome is and what you want your copywriter to do. This may be to write content for emails, websites, social media sites or blogs. Be clear about the type of project you need and if you require anything else, such as images for design or reports of specific results.
2. Define the objective
Specify the main point that the copywriters need to communicate with readers. They should also include any constraints such as where you want them to mention certain information and how many words you would like them to use. It's important to give the copywriters some guidelines so they know exactly what they need to do and can continue writing without any issues.
3. Write a brief
It's important for copywriters to know exactly what you want from them, as they need to follow your instructions.
This means that it's a good idea to write a brief before any other step, as this should include all of the main points you would like them to include in their work.
4. Clear instructions on the style and tone of the text.
For example, is it formal or informal? Will you require any references to specific facts, figures or studies? Do you want any particular language to be used?
5. Deadline for delivery.
It's important for businesses to be clear about when they need the copywriting to be finished and how many words they require.
This will prevent any problems from arising throughout the project, such as delays in work or missed deadlines.
7. List of references used.
It's important for businesses to provide their professional copywriter with links to websites, existing literature, and any other sources of information that can help them write their work.
8. Provide some background information on your company and what you do.
This helps to give writers a better understanding of your company as well as the context for which it will be used.
Without any background knowledge, there is a chance that copywriters may misinterpret or misunderstand certain points. It
9. Define the company voice and tone
The copywriter should keep in mind that the purpose of communicating with readers is to influence their actions.
There are many formats for writing, such as persuasive, informative, narrative, instructional and poetic.
The type of format you use will depend on your objectives, the context and the audience.
It's important to match the expectations of the audience with your company voice and tone.
10. Create a list of relevant keywords
The next step is to create a list of keywords that are important to include in the copywriting. It's not enough for copywriters to gather information about your business, as they need to know what phrases are most likely to compel people into action.
Copywriters can do this by doing an internet search for keywords related to the content they are writing, then including words that are important or correlating with their company.
Keywords should be specific to the content you want them to focus on and should also be related to what you're selling.
For example, if you're selling cookware then your keywords may include "oven-safe" and "high-quality".
These types of words are generally searched more often than general words that lack any specific meaning.
It's important to not be repetitive with your keywords as this may put readers off the text by making it sound too self-promotional or spammy.
11. Write your first draft
The next step is to write the content for the copywriting, which could be done in a number of different ways.
Some writers may prefer to write the copy down by hand while others may prefer to type it up on their computer.
Regardless of the method you use, make sure that it's easy to read and simple enough for anyone to grasp the main points easily.
12. Proofread your content
It's important to check through the content for any spelling or grammatical errors before sending it to anyone else.
This is especially important if you're looking to get a professional impression of your company out to consumers.
Provide feedback and make necessary changes
After proofreading, send the copywriting back to whoever requested it so they can request any changes if necessary.
After some changes have been made, re-submit it to the same person for review and make additional changes as needed.
What copywriting skills do you need?
Experience is the biggest tool available to any copywriter. Copywriters should have a background in writing, whether it be through formal education or personal experience.
It's important for businesses to find someone who has both experience and talent for this type of work so they can give them an exceptional piece of writing that works well with their target audience.
Web content writers are copywriters, but the difference between these types of writers is that web content writers focus on writing about a specific topic for website content.
Scriptwriters work with movies and TV shows to write dialogue. They need to have an understanding of how actors say lines when in front of a camera, which comes from experience in this field.
They may also work with voiceover artists to create scripts for audiobooks.
Copywriters who work in advertising need to have an understanding of the different ways people respond to emotional or rational appeals when it comes to marketing ads.
These writers spend most of their time working on the content that appears in print, but they're sometimes involved with creating television commercials.
Technical writers need to have knowledge of how to write instructions in a way that makes it easy for their audience to understand how to use the product they are selling.
They often work on different types of manuals, whether it is about cars or computers, and may also create instructional videos for products.
They need experience with technology in order to be able to convey their ideas in a clear manner.
Public relations copywriters write for public relations companies and work on different projects for different people from various organizations.
These writers make sure they understand the company as well as the client so they can create content that is relevant and engaging, yet still promotes both brands/organizations effectively.
They make sure they write in a way that is informative and interesting to readers, but also helps companies publicize their brand.
Marketing copywriters work with marketing managers to write content for the company website, email campaigns, social media sites, etc.
They often focus on writing sales pages, product descriptions and landing pages when it comes to digital marketing.
These writers need to be able to convey their ideas in a way that makes consumers want the product but also entices them to purchase it.
Who needs copywriting?
Almost everybody can use some sort of writing help, whether it's for personal or professional reasons.
Some people may not need extensive writing assistance while others may require more support to create complete pieces.
Anyone that is trying to sell a product or service can benefit from copywriting.
Marketing managers, companies, and organisations will all need a writer to help them get their message out there in a compelling way so they can convince consumers to buy what they're offering.
Companies will also need writers to create content for the company website, social media, email newsletters, and other digital platforms.
Additionally, they may need help writing blog posts or press releases to generate publicity for their business.
Smaller companies may only rely on freelance copywriters to create projects for them at first, before eventually having in-house writers once they grow larger.
They can benefit from hiring freelancers who are looking for more work in order to save on costs and keep projects moving quickly.
Marketing companies may offer copywriting services for their clients, so they can focus on creating content and working directly with customers instead of having to manage multiple writers too.
This is usually more expensive than hiring a copywriter independently, but it also comes with the added benefit of having a team of experts working on a project instead of just one person.
Individuals who are trying to sell a product will likely need a copywriter to help them write sales pages and create compelling content for their website, social media sites, and landing pages.
They may also need help writing email newsletters or posts so they can establish themselves as experts in their field and attract an audience of potential customers.
Individuals who are just starting out or don't have much experience with content creation will likely benefit from the expertise copywriters possess when it comes to writing for a particular audience and industry.
These writers can also help people who aren't sure how to get started and need assistance developing ideas and creating an outline.
What do you need to work as a copywriter?
The hours for this position can vary depending on the company and industry, but most copywriters will work full time during regular business hours.
Some companies may have writers who only work during specific times of the year or certain seasons though.
As far as education is concerned, copywriters don't need any specific degrees or certifications to work in this field.
Most jobs will require applicants to have a college degree though, even if it's not related to writing or marketing.
How to become a Successful Copywriter
These writers also need to be able to meet deadlines for their projects and create content that is engaging and relatable.
Strong communication skills are necessary because copywriters will be working with clients and companies to bring their ideas to life.
Creativity is another important factor that companies look for when hiring writers, as they will need to be able to put together new and innovative content that consumers love.
Ideas need to be unique and different from anything the audience has already seen before in order for them to stand out in a positive way.
Since many copywriters work independently, they need to have strong organizational skills so they can manage their time and workload effectively.
It's easy for freelancers to get overwhelmed when taking on multiple projects at once, so it's important for them to be able to divide up their tasks by deadlines and deliverables.
Those who want to work as a copywriter may benefit from having some experience with other positions in the marketing or content creation industry.
This can make them more appealing to companies since they understand what it takes to be successful in this line of work and have a list of past clients.
In order to get started working as a copywriter, people should look for companies and clients who may need their services.
It's easy enough to establish a freelance business and get started after that, or find jobs that will help build up a portfolio of work.
Where can you find copywriting jobs?
There are many websites and job boards out there where people can search and apply for open positions as a copywriter.
These sites are usually free to use, so it won't cost anything to apply for jobs that seem interesting or promising.
People should also look into companies in their area that may be looking for copywriter skills specifically.
A quick Google search can turn up the names of businesses that have a marketing department, and this is where they will likely post any open positions they have to fill.
Most copywriters work independently and want to pursue a copywriting career, so there are many websites out there that will connect freelancers looking for copywriting jobs with companies that need their services.
These sites will usually take a percentage of the fees for posting jobs and finding talent though, so people will want to do some research before signing up for anything.
It's also important to remember that a professional copywriter who is looking for work can consider approaching companies in person.
If they are well-connected or have worked with these types of organizations before, it may help them get their foot in the door and be considered for any open positions that are available.
Since many marketing jobs require applicants to have an online presence, people need to consider creating a website that will highlight their work and attract the attention of companies in need of copywriters.
A blog post and blogging.
Blog writing can go a long way towards establishing an online presence, as this is where people can write about topics they are familiar with or have experience with within another role.
These sites also give potential clients a place to visit when looking for writers and reading about their qualifications and experience.
It's important to make sure these blogs are up-to-date, as outdated or poor-quality postings can hurt a person's chances of finding work as good copywriters with certain companies.
Many people say they don't know where to start when looking for jobs as a freelance copywriter, or professional copywriter but there are many places online where they can get started.
Whether it's searching on job search sites or establishing an online presence, there are plenty of ways for people to find work in this field.
Choose a Copywriting Service
Build Relationships With Great Copywriters