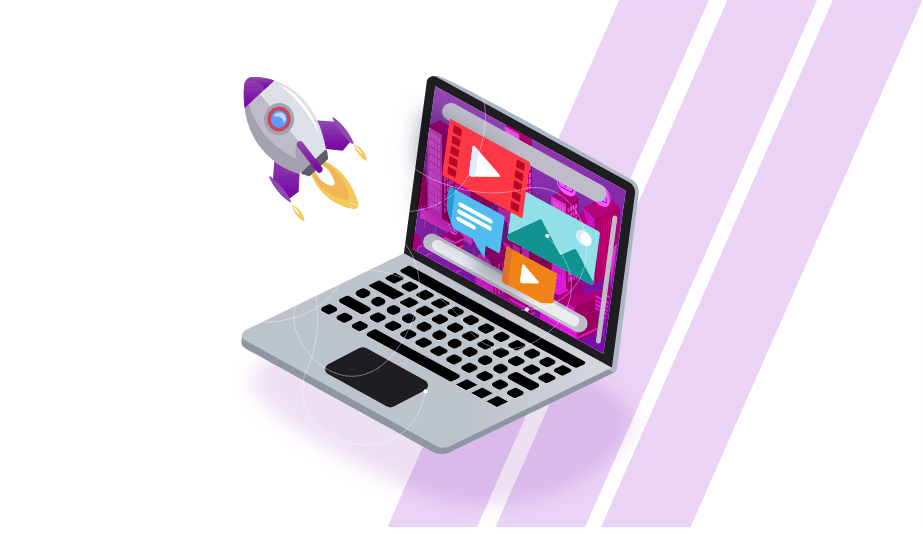 Website Content Writing
A website content writng is the most important aspect of your company's online presence. It should be updated regularly, be easy to read and navigate and have a fresh design.
This is where you can sell your products or services directly to potential customers in an interactive way. Website content writing includes all the text on your site – from product descriptions to blog posts.
If you are not utilising this outlet for marketing purposes, then you are missing out on potential leads! Your website needs SEO-optimized copy that will rank well in search engine results pages (SERPs).
Ensuring that website content is written in the most effective, interesting way has never been more important for businesses across a wide range of industries. As simple keywords alone no longer guarantee good rankings on Google and other search engines, businesses are now looking for ways to make their websites stand out from the crowd. One obvious answer is creating unique, interesting content that is of real benefit to their target audiences.
Even though this may seem like a simple idea, with Google now giving more weight to user satisfaction in relation to search engine rankings, many website owners are struggling to make their website content compelling enough for users. Content writing is increasingly becoming an essential part of SEO (search engine optimization).
What is web-based content writing?
Web content writing is the act of creating useful, informative copy for web pages. It's not just about putting together words and phrases to create sentences, however; it's also using those sentences to draw site visitors in and entice them into exploring your site further. Great content writing should tell an engaging story in a way that is entertaining, informative or useful in some way.
Why Do I Need Great Web Content Writing?
There are numerous reasons why you may need professional website content writing services to boost your online presence. Your site should be well-maintained and regularly updated with fresh content, especially if it is an eCommerce site. Not only will this keep Google happy about your page rankings, it will also encourage more visitors to return frequently for the latest products and information.
What's Involved In Content Writing For Websites?
When people think about website content writing services, they generally associate it with texts on the site, particularly product descriptions and blog posts. However, you will also need web-based copywriting for services pages, case studies or news pages to name but a few examples. As well as these, you may need to write web-based content for social media profiles and advertisements.
Why Do I Need A SEO-Friendly Web content Writer?
SEO is all about presenting your website in the most effective way possible so that it will be found by visitors searching online for products or services like yours – and this includes the text on your website.
Writing effective SEO content is something that expert copywriters are familiar with, making them the ideal choice for businesses looking to make the most of their online presence. What's more, professional web content writers will know how to write in a way that draws in visitors rather than turning them away immediately – which is what you want them to do!
SEO Content Writing
What considerations should I take into account when hiring a website content writing service?
When it comes to selecting a website content writer, you should bear in mind that not all copywriters are equal. You will need to ensure that the person you choose is familiar with your industry and understands your brand values. Expert writers can work with you to ensure that your website really conveys what sets you apart from rivals and positions you as a market leader.
It's also a good idea to confirm that prospective writers have experience of working on sites similar to yours, so you can be confident that the content they produce will rank well in search engine results pages. What does the process of web content writing involve?
When you hire a website content writer, they will typically carry out the following tasks:
Research
Outlining
Writing
Editing
Promotion
Building an SEO optimised website is only the first part of the battle. Once you've built up your pages using basic tools like meta-descriptions and keywords, you then need to encourage people to visit your pages. Content is the key to effective SEO, as it helps search engines understand what each page is about. If you want to create engaging content for your site, you should work with a professional website content writing service.
High-Quality Content
Without interesting content to catch a user's eye and encourage them to stay on the page long enough to absorb your message, you'll lose out on valuable leads. In this highly competitive market, content writing is now a vital part of SEO strategy for any content-rich website.
You can create outstanding copy that tells a compelling story and keeps visitors engaged by working with a professional website content writing service. This isn't just about using the right words – it's about creating compelling content stories that your visitors want to read.
What Website Content Should Include?
1. Use catchy titles like "you won't believe what happened next" to draw readers in
2. Make use of keywords but don't stuff them into the text; otherwise, it will look unnatural and they may even be penalized by search engines for spamming
3. Try not to repeat your keywords more than three times in a 400-word piece of content
4. Focus on writing for your readers, not search engines or clients
5. Write natural-sounding articles that are easy to read and free from typos and spelling mistakes
6. Include a call to action at the end of your articles encouraging users to sign up for an account, purchase products or contact you for more information
7. Include links to other helpful information on your site, but don't link every single article to the same page on your site
8. Back up any statements with evidence or statistics
9. Don't write about dull topics like tax codes unless you can present them in an interesting way that will appeal to readers
10. Tell your readers a story, keep them engaged and encourage them to share your content using social sharing buttons and website management systems
What Research Goes Into Writing Content For Websites Or Landing Page?
When it comes to getting started with a web content writing project, good research is important for writing effective and engaging copy.
A professional writer will conduct in-depth research on your company and market before starting work on your project. They'll also take the time to find out who your target audience is and what they would like to see from you.
The more information you can give us about your brand, the easier it will be for us to match our content style with yours. Providing samples of your website or marketing material to prospective writers is one way to make this process easier. It's also a good idea to provide us with demographic data about your target audience so we can choose the right style and tone for their needs.
What Is The Writing Process Like When We Partner With You?
A professional writer will produce a range of different types of content, these include:
Articles
Blog posts
Websites and landing pages
Product descriptions
Book and movie reviews
Press releases and announcements
If you're looking for content writing services, there are two main options to choose from. You can either hire a freelance writer or you can opt to buy pre-written content that's customised for your needs.
If you want to create unique content that adds value for your audience and gets search results it's best to work with an individual writer who can give you writing tips and dedicate enough time to write content for your project or specific web page.
This ensures that you get high-quality, well-researched content with a personal touch.
People prefer ready-made content because it's usually cheaper and easier to get hold of. However, this is mass-produced material that isn't built around your brand's specific requirements or tailored for your target audience.
How Can You Work With Us For Best Results?
Before you hire a professional writer, it's important to think about what you want from your content.
Decide whether it's more important than the material is easy to use or that it looks unique and tailor-made. The writing style is another factor to consider.
We find that a blend of styles typically works best. Our writers can also use your in-house content to find inspiration so they can produce high-quality, unique copy for you.
Even if you don't have anything written yet, it's possible for us to create engaging content that will help you get the results you want.
What Makes Good Online Content?
Since the internet has become so popular, good online content has become increasingly valuable. It's important for you to have engaging articles, information-rich blog posts and other web content if you want to take your business forward.
Compelling content can do a lot of things for your site including:
Increase traffic
Build trust with your audience
Increase brand awareness
Build customer loyalty
Convert website visitors into buyers
Improve your search engine rankings
If you're looking for a professional content writing service, we can help. Our team consists of experienced and fully qualified writers who will work hard to meet your needs and produce great material for your site. We follow professional standards of writing to ensure that you get quality content at all times.
Compelling Copy That Your Readers Will Love
What Do You Want From Your Website Content?
In conclusion, there are a few things to consider when it comes to online content.
First and foremost you want your readers or customers to find what they're looking for as quickly as possible without having to sift through irrelevant information.
This means that the tone of your copy needs to be clear and straightforward so people can understand what you have to offer them.
Secondly, if you use compelling text with strong persuasive elements then chances are that visitors will become buyers of their own accord!
Finally, remember that good website content is created by professionals who know how a reader's brain works at different stages in the buying process from being unaware of your company all the way up until becoming repeat purchasers.
If this sounds like something worth investing in please reach out today so we can find a time to chat!
Obtaining new leads and customers, maximizing your revenue, and growing your business are all top priorities for any company.
However, without engaging content that appeals to your target audience, you'll never reach your goals.